As surely as night follows day, the Canadian government is planning its involvement in US military aggression against Venezuela. Military engagement will justify humanitarian engagement and "democracy promotion." It will violate the rule of law and appease the U.S. imperialists in their striving for domination, as it did in Haiti in 2004 and Libya in 2011.
The reality of its involvement in Haiti contrasts to the benign image of Canadian "aid" being portrayed by CBC National News (e.g., "Brief", February 18, 2019). Two hundred and fourteen years after Haitian Independence, Haitians are still paying the price for having fought slavery and for having won that fight.
Important source material is provided by Press for Conversion, a journal edited by Richard Sanders and published by the Coalition to Oppose the Arms Trade (COAT) of Ottawa.
Four issues from 2004 to 2008 were exclusively devoted to Canada's role in Haiti. Three of these focus on the role of the former Canadian International Development Agency and the non-governmental organizations it funded. CIDA and certain NGOs were partners in the international gang-up against the sovereignty and democratic will of the Haitian people under the pretext of "democracy promotion."
To read the issues of Press For Conversion for background information follow these links:
#63 (November 2008) "Lies without Borders: How CIDA Funded 'NGOs' Waged a Propaganda War to Justify Haiti's 2004 Coup"
#62 (May 2008) "Putting the Aid in Aiding and Abetting: CIDA's Agents of Regime Change in Haiti's 2004 Coup"
#61 (September 2007) "CIDA's Key Role in Haiti's 2004 Coup : Funding Regime Change, Dictatorship and Human Rights Atrocities, one Haitian 'NGO' at a Time"
#60 (March 2007) "A Very Canadian Coup in Haiti: The Top 10 Ways that Canada's Government helped the 2004 Coup and its Reign of Terror"
To justify military intervention, Canada condones methods said to be about collective security which by-pass the UN and international rule of law. It concocts alleged principles such as "Canada's Human Security Agenda" and "humanitarian intervention" that also claims state sovereignty is superceded by citizen sovereignty. It was used to justify NATO's illegal war of aggression against Yugoslavia.
Then came Canada's "responsibility to protect" used to carry out a military coup in Haiti, the world's first Black republic and the first country to abolish slavery, in 2004 by the U.S., France and Canada against the government of President Jean-Bertrand Aristide who was kidnapped and transported to Africa, as well as to launch NATO's war of destruction on Libya in 2011.
One need only look at Canada's criminal activity in Haiti and its role in the OAS, its arrogant and patronizing attitude towards the peoples of Latin America and the Caribbean especially Cuba and Venezuela, as manifest in its stated aims to interfere in Venezuela and Cuba's internal affairs, in violation of international law, for an example of how the Canadian state has previously established "democracy" in the Americas.
In Haiti a corrupt government was foisted on the people by fraudulent presidential and legislative elections, most recently in 2015-2016. Funds from the Inter-American Development Bank (IDB), World Bank, and IMF have been stolen by Haitian officials and their foreign patrons such as the Clinton Foundation for many years. About $9.5 billion of earthquake reconstruction funds disappeared in three years from Clinton's I-HRC, but that is forgotten. PetroCaribe funds from Venezuela, which amount to about $1.7 billion, were mostly embezzled over eight years.
All the countries that militarily occupied Haiti from the politicized UN Mission for the (de)Stabilization of Haiti, MINUSTAH, are today organized as the extra-legal Lima Group formed by Canada, who sanction and prettify military intervention in Venezuela as humanitarian engagement.
They included Argentina, Brazil, Chile, Colombia, Ecuador, Guatemala, Honduras, Paraguay, Peru, Canada and the United States. This United Nations "peacekeeping" force occupied the country after Washington orchestrated the violent overthrow of Haiti's elected President Jean-Bertrand Aristide and sent in U.S. Marines in 2004 along with troops from the Royal Canadian Regiment.
Canada commanded the 1,600-member UN police contingent mandated to train, assist and oversee the Haitian National Police. Yet while Canadian police have been supporting them, the Haitian police attacked peaceful demonstrations and carried out massacres, often with the help of anti-Aristide gangs. Canada took command of "reforming" Haiti's judicial system, in which large numbers of political prisoners, including the former prime minister, languished in prolonged and arbitrary detention.
The Brazilian general who ordered the July 6, 2005 massacre in the extremely impoverished Port-au-Prince slum neighbourhood of Cité Soleil, Haiti is now the Defense Minister for Jair Bolsonaro, the retired army general, Fernando Azevedo e Silva, who was MINUSTAH's operations chief under the command of General Augusto Heleno Ribeiro Pereira, also retired.
Last autumn, Bolsonaro also named Heleno as the head of the presidential office for national security. He was the first commander, in 2004 to 2005, of the infamous MINUSTAH and is described as "the real power behind" the former army captain and extremist congressman Bolsonaro, who formally assumed the presidency on January 1, 2019.
Statements from MINUSTAH to the public about the massacre have disappeared with its after-action report to the US Embassy. In that report, MINUSTAH described a firefight that "lasted over seven hours during which time their forces expended over 22,000 rounds of ammunition," and an operation that involved 1,440 troops: 1,000 who "secured the perimeter" and 440 who engaged in a raid.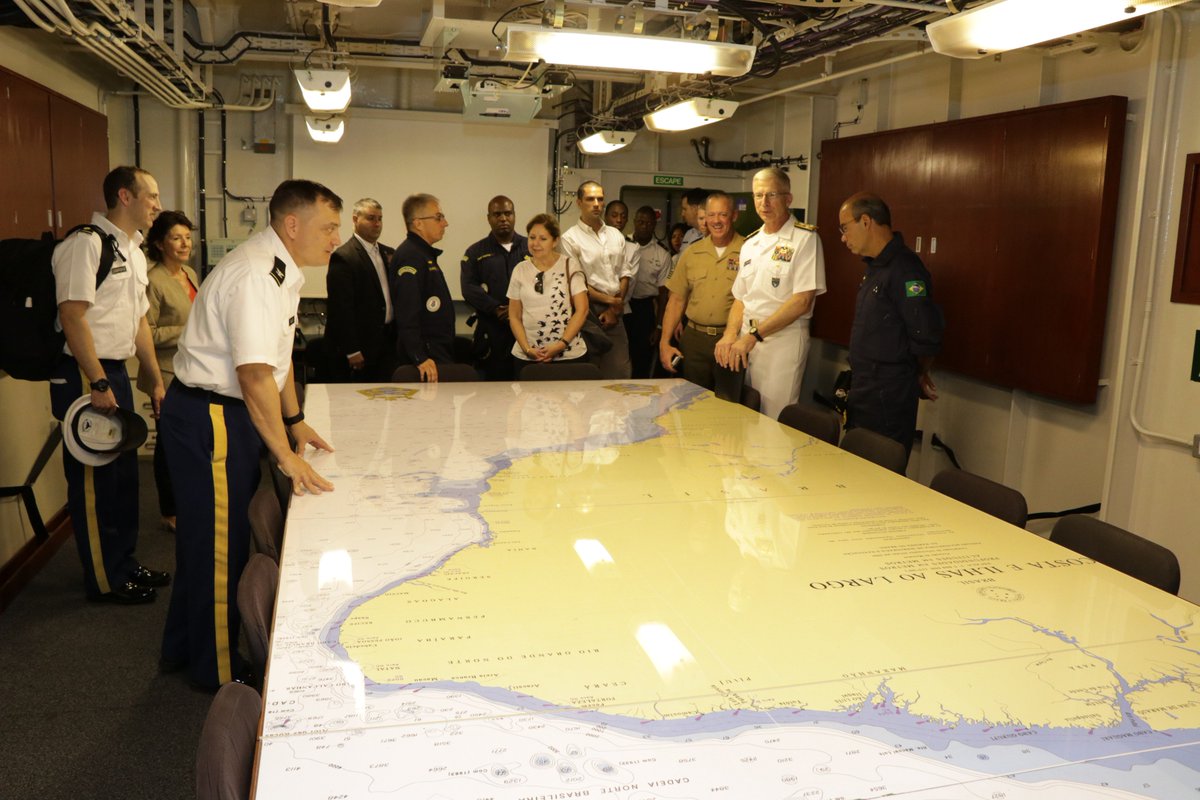 The fascist generals responsible for this massacre are the ones who met with US Southcom commander Admiral Craig Faller on February 11-12, 2019 in Brasilia. The purpose of the meeting was to organize the militarized USAID "humanitarian hub" in the Brazilian centres of Pacaraima and Boa Vista in the state of Roraima right on the southern border of Venezuela.
In 2010, USAID paid the organizers of Mouvement Tet Kale (MTK) $100,000 to organize the December 7, 2010 riots that hit major cities in Haiti. In 2015, [through] the same groups, with violence and [the] complicity from institutions under the control of a totalitarian government, all voters in the most populous and most disenfranchised communes, such as Cité Soleil, were eliminated from participating in the vote.
Moreover, it is utmost duplicity for Canadian officials to travel the world and lecture other countries about "democracy" when Canadians from all walks of life and the First Nations have expressed time and time again their profound dissatisfaction with a "democratic" system that disenfranchises them, marginalizes their concerns and violates their rights.
Clearly a similar logic is at play today in Canada's silence about the crisis in Haiti and the state terrorism unleashed against the people on the one hand, and its self-righteous attempt on the other to erect itself as the guardian of Venezuela's constitution. In both cases Canadian government defends the installation of an illegal "presidency" and "government" under foreign tutelage.
To usurp the powers of Venezuela's constitutional government in the name of championing "the sovereignty of the people" and "democracy promotion" is a telling example of Canada's claim to be a "rule of law country." It is more than hypocrisy – it is criminal.