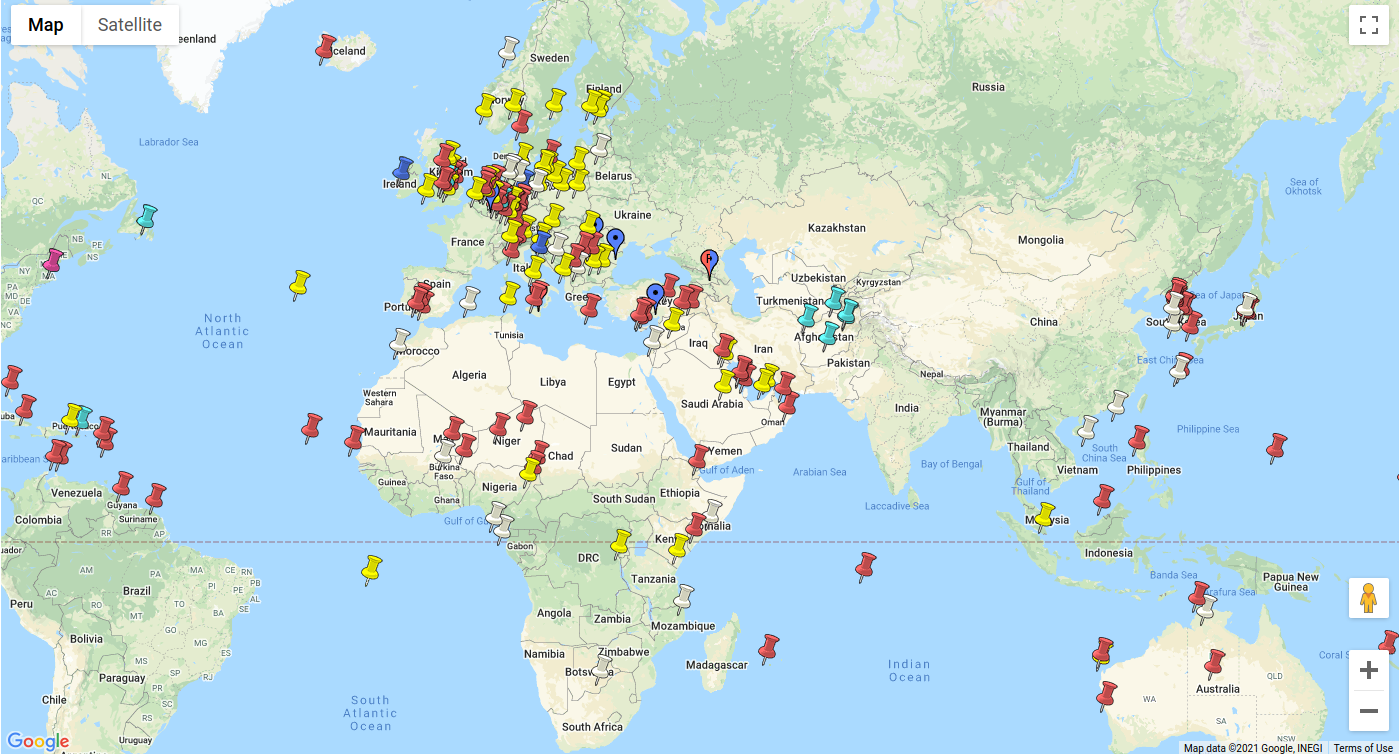 From the "Stop Ramstein Air Base" campaign, a new visualisation tool for global military bases is now available at the address https://visualbases.org. VisualBases contains an extensive database with currently already more than 300 military locations and regional military "hot spots" which are continuously updated. A special role is played by the identification of local resistance.
Integrated in each case are web links to map representations in OpenStreetMap with markings of military sites, as well as the geo-coordinates for satellite images. In parallel, global and regional overviews as well as individual projections and historical images of military installations can be called up in Google Earth. These can also be used as screen copies for documentations and presentations in compliance with the copyright rules of Google and OpenStreetMap. In addition, about 100 map and satellite image representations are already directly integrated in the database. Where available links to Wikipedia articles are included.
The publication of this tool by the Ramstein Campaign is both a service for the international peace movement and a platform for the "Congress against Foreign Military Bases", which has been taking place since 2017 as part of the Ramstein Campaign's annual Days of Action and will be held for the fifth time (in Kaiserslautern) on 8 and 9 July.
For questions: Karl-Heinz Peil, mobil +49 162 3447196, info@visualbases.org
--
-----------------------------
Karl-Heinz Peil
Grethenweg 117
60598 Frankfurt a.M.
Tel.:  069 / 96 86 88 57
mobil: 0162 / 3447196
eMail: KHPeil@gmx.de
-----------------------------